Gone But Not Forgotten
On September 8, 2022, the Queen of England suddenly passed away. Queen Elizabeth was the longest living Monarch next to her great grandmother, Queen Victoria. When the news broke out it touched many hearts. Even though she was 96,  people were upset about her passing.  Queen Elizabeth was born on April 21, 1926.  She was the daughter of King George VI and Queen consort, Elizabeth. George VI became king in 1936 and was until 1952 when he died during a lung operation. His wife, Elizabeth lived to be 101 years old. Elizabeth II also had one  sibling, Princess Margaret, Countess of Snowdon. Sadly, she passed away at the age of seventy one. At the young age of thirteen Queen Elizabeth met the love of her life Phillip. Later on they got married in 1947; she was 21, Phillip was 26. Soon after their marriage they had four kids, Charles the current king, Anne, Andrew and Edward. Sadly Prince Phillip died April of 2021 after 73 years of marriage. This event was devastating for her because they were always together.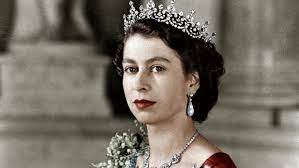 Queen Elizabeth took the throne on February 6, 1952. She created a huge impact on her country. She certainly lived like a queen in Buckingham Palace. This palace has 755 rooms and according to Royal.UK, " These include 19 State rooms, 52 Royal and guest bedrooms, 188 staff bedrooms, 92 offices and 78 bathrooms." Buckingham Palace is worth up to 4.9 billion dollars. The royal family is worth 28 billion dollars  and the Queen herself is worth 420 million. Many people don't know this but Queen Elizabeth became a homeowner at the young age of 6. This was gifted by the people of Wales in the grounds of Winsdor's Royal Lodge. This was named Y Bwthyn Bach, meaning "little cottage." Queen Elizabeth was quite the lover of animals; she once owned an elephant, a pair of sloths, two giant turtles, and a jaguar. She got these all gifted from different countries and sent to the London Zoo. She is most known for loving and owning horses. She also loved the Corgi breed of dogs and has had them ever since she was little.   
  Many countries gave gifts to show their love and respect for the Queen. It's amazing to see how many people looked up to her not only as a leader but a mother and grandmother. She was a strong, no- nonsense type of leader but had a big heart and was very family oriented. Losing her was very hard for many people. It was very unexpected and when the news broke out people were in shock. The day she was born no one knew what great impact she would make not only in her country but throughout the world. She will always be the Queen in our hearts.