The Tragedy of Tyre Sampson
More stories from Madelyn Yost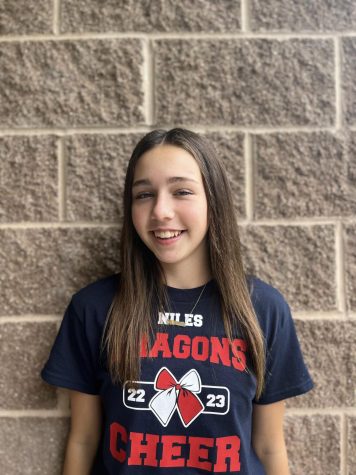 More stories from Jillian Parry
For those who haven't heard about the tragic story of Tyre Samson, something awful happened on the day of March 24 in Orlando, Florida. On a Thursday night around 11:00 pm at ICON park, a fourteen year old boy decided to go on the FreeFall ride. The FreeFall ride is a 430 foot ride that drops riders at 75 mph at a 30 degree angle. As Tyre excitedly went on the ride with a few of his friends from his football program, he didn't expect anything to happen. Before the ride started, a girl waiting on the ride questioned the worker asking why the seat felt unsecure. The worker assured her that she "wouldn't be going anywhere." However, that wasn't a true statement for everyone.
As the ride slowly started moving upward, the worker immediately seemed to yell and ask some riders about their seat belts. This shows that the workers possibly didn't check all of the riders' seat belts because he was questioning them about it. However, news reporters from CNN examined the seat and it showed it was in a locked position when the ride started. " [The]Harness was still in a down and locked position when the ride stopped,' said the report filed by the operator with the fair rides division of the Florida Department of Agriculture and Consumer Services." As Tyre was going up the ride, his father was told by other rides near him that he felt very unsafe and uncomfortable. During a news interview on Fox 35, his friends stated that Tyre said, "If I don't make it down tell … Please tell my mama and daddy I love them." For him saying something like that, he definitely knew that something was wrong. Sadly, when the ride came down at 75 mph, Tyre fell to the ground. People nearby called an ambulance and he was taken to the hospital moments after. Unfortunately, after suffering from severe injuries, he reached the hospital where he died.
Many people are devastated to hear how this happened. The news of this accident has been spread around the world. A few days after the accident, many people put together a memorial around the ride where Tyre passed away. People from all over came to honor him while bringing flowers, balloons, and signs for him and his family. Many people are spreading awareness towards this incident hoping that amusement parks will be sure this doesn't happen again.
I talked to fellow journalists on NMS Press to see how they feel about this accident and going on risky rides:
Grace Guarnieri says, "I'm already anxious to go on this specific type of ride and this incident is making me feel even more frightened." She also believes, "People should sign some type of waiver before entering the park. This way people would feel safer in the amusement parks and on the rides."
Victoria Lanam states, "This makes me feel nervous and upset that this event even happened. I think they should definitely check the seats better and add more safety precautions." 
Taylor Bickerstaff, "This scares me very much because I am going to an amusement park in one week and you are more nervous to ride them because of this tragic event."
Madelyn Yost, "This scares me because since that happened to Tyre. It makes me feel very uneasy about going on these rides. I think they should sign a waiver before riding rides to reduce the risk of accidents happening and to make riders feel secure."
Addison Martin, "Going on rides, like FreeFall, makes me very anxious. Those rides have always made me anxious but even more after this event."
Jillian Parry, "This accident happening makes me feel very concerned about my safety on these rides. I've always had a fear of something like that happening to me and I will definitely take it into consideration before going on any rides." 
Alysse D'Errico, "I feel the workers of amusement parks should take their jobs more seriously so that accidents like these don't happen again." 
Alaina Haroulakis, "I would be more cautious before riding any rides, especially ones like the FreeFall ride." 
About the Contributors
Madelyn Yost
Grade: 7th grade
Why I  joined NMS Journalism: I joined journalism because I thought it would be super fun! I also thought it was a great opportunity...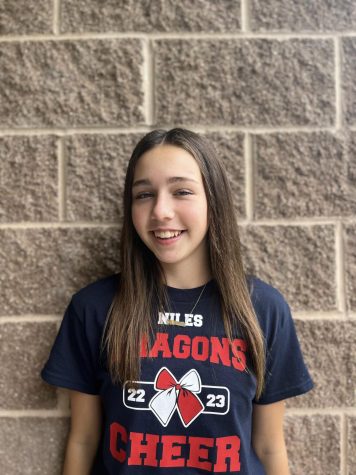 Jillian Parry
Grade: 8th Grade

What you're looking forward to being a Journalism class veteran : I'm looking forward to helping our newest Journalists. Journalism...