Student of the Month Spotlight
Let's get to know Abbey Mechling! She was picked by Mrs. Sullivan to be the student of the month. Congratulations on being the November pick!!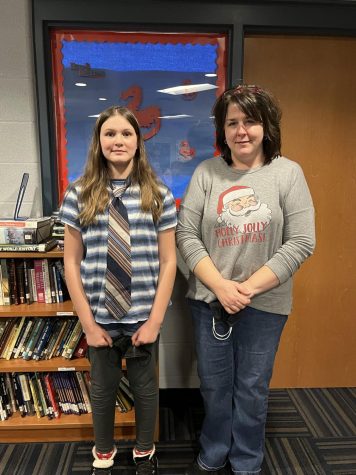 Name: Abbey Mechling
Birthday: September 1st, 2010
Grade: 6th grade
Favorite subject: Math
Hobby: Drawing and running
Favorite food: Bosco sticks
Favorite color: Blue
Favorite movie: A Whisker Away
Favorite teacher: Mrs. Lehman
Favorite sport: Baseball
Favorite store: Target
What is your favorite part about coming to school?: Seeing friends
What are your career plans?: Artist/Author
What are your goals for this school year?: Get 100% grades
Mrs. Sullivan says Abbey is responsible; she always tries her best, and she is always kind to others!