Kickin' it up a Notch!
Many people think soccer is an easy sport. They think you just kick a ball into a net with a post connected to it. It's not just that; soccer takes a lot of time and effort. You don't just understand the sport right away; you have to understand the rules. It is also about being a role model for the younger kids or someone who wants to learn how to play the sport. Being a role model means you show youngsters how to act and show them how to treat your opponent. My dad coaches the team so it wasn't easy at first being the coach's daughter. If a parental figure is your coach, they are always going to be harder on you then they are on anybody else and possibly some people may think you are being favored on the team.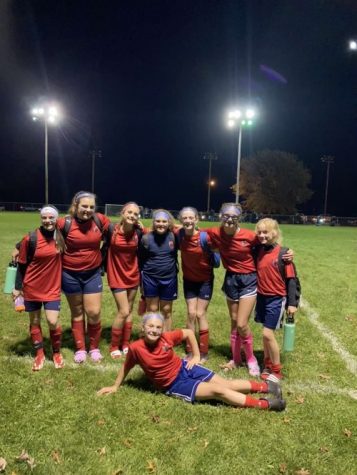 I have always had a passion for soccer and I think what made me actually get into it was my family but mainly my cousins. I saw how hard my cousins would work at the sport and how fun it looked that I wanted to try. I absolutely love playing soccer; I think it really helps me stay active instead of staying home everyday and doing nothing. I pretty much practice everyday of the week and when I don't have practice, I take those days and relax since I'm always running around. I have been playing soccer for 7-10 years (not for sure how long exactly). The team that I'm on is a competitive team that my dad put together a few years ago. This is my fourth year playing for my dad's teams. There are multiple age groups for different ages and any skill level. You can come and play with no experience or you can come and be on a team and have experience with the sport. The coaches will teach you anything you need to know and want to know.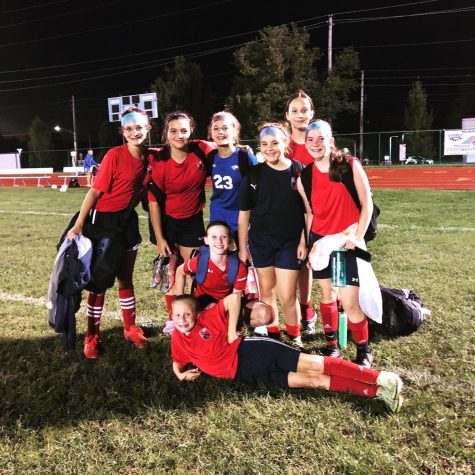 I feel I can be a good role model for the other players. I try my very best to be positive when I help them, and I try not to bring them down or say negative things towards them. Some people may say that I am a leader and some may say I am not a leader; I feel like a leader when I help my teammates and when they have questions I am always happy to answer. Sometimes I can be a little impolite or hard on them, but we all can at some point. I just want to push them harder–as hard as my dad has pushed me to be successful. My teammates can always come to me if they need to, for anything it may be.
So, if you are thinking about soccer and taking on the sport, start with a league that is not competitive and work your way up to be on a competitive team. Soccer is more than just a sport. The lifelong friendships and fun times will always be memories that can never be replaced.