From Gorgeous Paradise To A Quaint, Small Town
Naples to Niles, My Big Change.
Who leaves paradise to come to Ohio? Well I obviously do. I was born and raised in Naples, Florida, and I went to Collier County Public Schools (CCPS) and now I go to Trumbull County Schools. I moved here in November of 2020 because my dad wanted to live closer to his family, and my mom missed the change in seasons. We didn't really plan for the move, but it was fun going somewhere new. I had an easy adjustment to NMS, but I had a hard time leaving my friends and family who I grew up with. There are lots of differences here at NMS compared to CCPS Middle schools.
For example, my old school, North Naples Middle School (NNMS), let you choose an elective that you would have for one semester and you would have PE for the other semester. You would also choose choir, orchestra, band, or general music which you would have the whole year. Here at NMS you have Band, Choir, General Music, or Study Hall for the whole year and 4 predetermined electives that each last for one quarter. Another major difference is the school's encouragement in afterschool activities. At NNMS I didn't have the opportunity or availability to partake in extracurriculars due to time. It took very long to get to school and to get home because of distance and horrible traffic. There was also an extremely strong focus on academics which caused me to have about two hours of homework every night and an hour of work on weekends.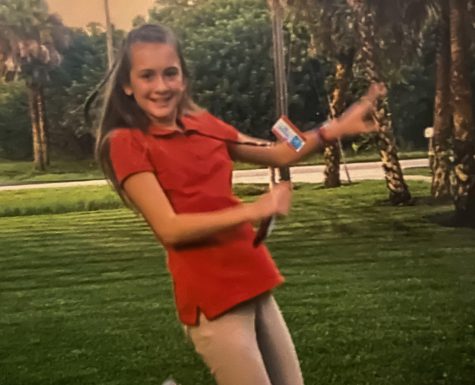 Here at NMS, I don't have homework everyday, and when I do have homework it normally is very minimal and will take only ten to twenty minutes. There's normally no or very little homework on the weekends. Uniforms/dress code is another difference with CCPS and Trumbull County Schools. All public middle schools in Florida had a uniform of a solid color collared shirt with knee length and down dress pants or skirts that are khaki, black, or navy. Here at NMS, there is no uniform and the dresscode is appropriate and not strict. I feel more comfortable being able to express myself more with my outfit. One of the more challenging adjustments when I first moved to NMS was the change in school hours. In CCPS, middle schools started at 8:50 and ended at 3:55, here in Niles school starts at 7:50 and ends at 2:55. At first I had a hard time adjusting to waking up earlier, but I eventually found my new routine.
The biggest difference was the weather and location. In Florida it rarely ever got cold, and our definition of cold is anything under 60*. Contrary to the abundant sunshine in Naples, Florida, it was also very rainy and there were lots of floods. Instead of snow days, we would normally get hurricane days, or harsh storm days. Normally the storm would just pass and we would have a nice day off. To be honest, I thought snow days were very rare and only existed in movies ( haha). My favorite thing to do in Florida on a hot day was to go out on our boat and go to the Gulf of Mexico. We only lived about 15 minutes away and beach days were always so much fun! Now I prefer cooler days and I complain about hot weather.
Even though there were a plethora of differences that I had to adjust to, NMS was very accommodating and they made my transition very smooth. I am thankful to the NMS staff and students that helped me to feel accepted and welcomed to my new school.